Finally, the moment came to show Sandy's garden to the rest of the world...

(posted with her permission).



In the foreground in the first garden you see my beloved Kale plants with
broccoli, lettuce and sad little silver beet surrounding it. Our lettuce
was gorgeous this past summer and Autumn but it is growing extremely slow
now as the weather has cooled down and the nights are quite chilly. I do
miss having fresh picked salad three times a day. On the fence, the lovely
green plants are Passion fruit. George just planted them this year and so
far we have only had one form on the vine. Hopefully next year things will
be better. On the wall in between the passion fruit we grew purple pole
beans but they are long gone when this photo was snapped. You can see
George in the back there checking out either some more broccoli or the
wilting cucumber plants.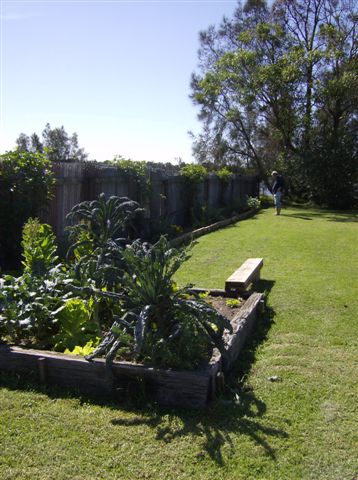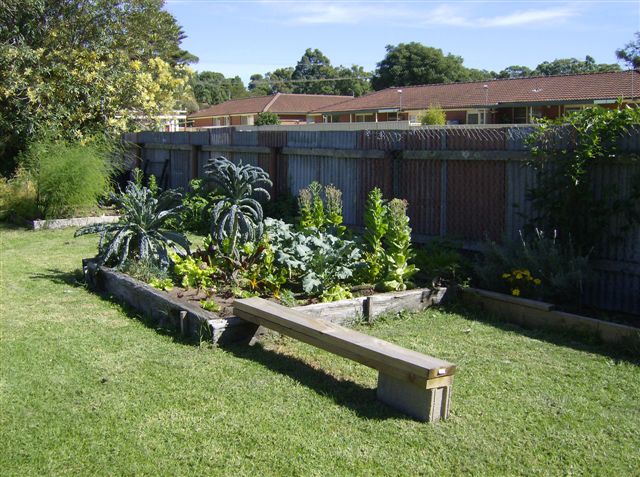 Peanut plants with Rue and logs.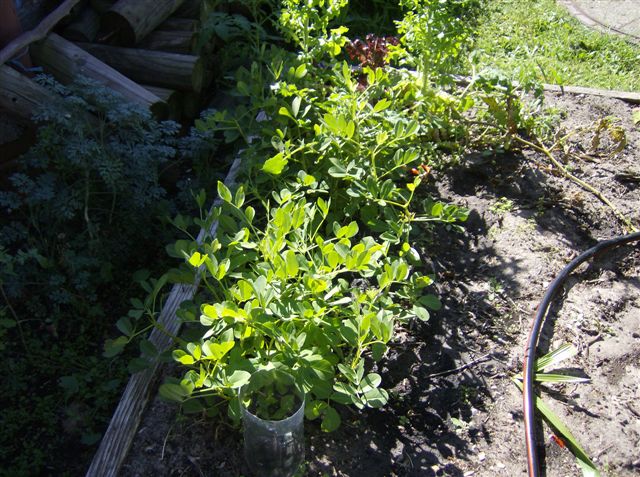 This photo shows the Passion fruit a little better. George planted Lavendar,
marigolds and dianthus in front of them to help attract the bees. Which
must not have worked very well since we only had one passion fruit.